【Steps Involved in Selling】

A free property consultation will take place, which includes a thorough condition check, and other discussions such as choosing the right listing price(CMA).


Upon agreement to list the property, the property will undergo necessary renovations and staging processes. This is a crucial step in order to prepare the property to an appealing state for prospective buyers.

Listing real estate on this online real estate system will give clients an opportunity to expose their property to a wider range of prospective buyers.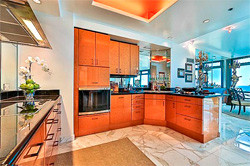 We will use various forms of media in order to effectively
market the property, and sit open houses to expose the
property to prospective buyers.

When a buyer makes an offer, we will review the content of the contract carefully and prepare a counter offer if necessary. When both parties agree on the details of the contract the sales of the property will be validated.

We will provide necessary services accordingly.

A notary public will accompany the client in notarizing all
legal documents needed for the sales of the property.



We will introduce helpful professionals (including accountants) according to whatever the clients' needs are
after the sales of their property.